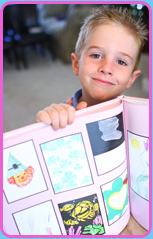 We'd love to hear from you! Whether you have questions about our services, or pricing, or if you'd like to get your project under way, drop us a line or give us a call.
E-mail Patty Yeager or call 702-524-3592.
Bring us your bins today!

Site design and all photos on this site are courtesy of
Las Vegas children's photographer Scott Roeben.