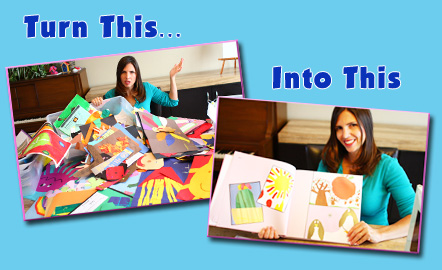 If you're like many parents, you find yourself with bins full of your child's report cards, artwork, writing, diplomas, progress reports and other meaningful parts of your child's life and development.

Don't risk having those precious memories lost or destroyed!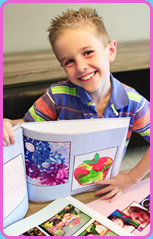 Let us turn your bins of keepsakes into attractive, easy-to-peruse photobooks that are made to last a lifetime.
Isn't it time to get the clutter under control? Isn't it time to get back that space in your garage? We can help. Give us a few moments of your time and we'll be happy to answer all your questions.
We'll work with you to ensure your child's work is showcased in a way that's specific to you and your child. You'll cherish your photobooks, and they'll provide enjoyment for years to come.
Our photobooks also make unique, unforgettable gifts for friends, loved ones, in-laws, teachers and grandparents.
Contact us by e-mail today!